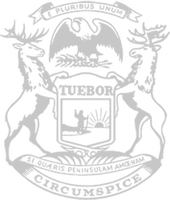 Rep. Roth: Advancing budget plan will provide needed boost for northern Michigan
State Rep. John Roth today voted to advance a budget plan that puts students, workers, families and communities throughout northern Michigan in a better position to thrive.
Roth specifically highlighted education funding within the Legislature's plan. A $19.6 billion school aid fund includes a record-high per-student base grant of $9,150, and a $575 million plan will help recruit and retain teachers as students catch up on lost learning during the COVID-19 pandemic.
All students will be supported. Special education programs will receive more than $1.9 billion, including a $246 million increase in reimbursements to help districts improve services. An additional $168 million will support school safety, and $25 million will support school resource officers. A $500 million fund will help schools consolidate buildings or improve their efficiency. These investments come on top of the more than $6 billion in federal COVID-19 relief that Roth and the Michigan Legislature have approved for schools in the past two years. Support for community colleges also is significantly increased in the new budget.
"Students faced many challenges the last few years with COVID-19 shutdown orders – during a crucial period in their development," said Roth, of Traverse City. "It's important to provide the resources that students need in order to succeed, position them for the future and keep them safe while they're at school. We can't leave behind a generation of learners and future leaders after many lost out on vital classroom time due to the pandemic and executive orders made in response. We must ensure our schools have the necessary resources. This plan works to provide them."
The budget plan also:
Builds safer and stronger communities: A total of $130 million is included to support local-level law enforcement and public safety personnel. This includes help for police academies with scholarships and cadet salaries, community policing investments, EMS training, fire department equipment and communications tower upgrades. Revenue sharing to support local community services increases by 6 percent, and a one-time additional $300 million investment will support community and economic development in communities statewide. Mental and behavioral health facilities and programs receive a $625 million boost to improve services for both children and adults across the state.
Boosts resources available to workers and local businesses: The plan provides resources for a variety of programs to help Michigan workers and businesses thrive, including community and economic development, job training like the Going PRO Talent Fund, the Pure Michigan campaign that promotes tourism, and other efforts.
Fixes infrastructure: Roth touted a $6 billion Department of Transportation budget – up from $5.4 billion – that continues Republican efforts to improve roads without additional tax increases. Earlier this year, the Legislature approved a separate $4.7 billion package that will improve roads, water systems and other public infrastructure.
"This is a comprehensive approach that helps workers and families as we continue to see rising costs and emerge from COVID-19 shutdown orders," Roth said. "It works to develop a stronger Michigan with stronger communities. It also sets aside billions for tax relief, as the Legislature continues to prioritize lowering costs for people to help make ends meet in the face of inflation." 
The plan now moves to the governor for consideration.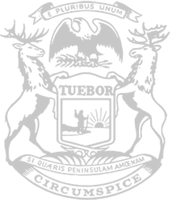 © 2009 - 2023 Michigan House Republicans. All Rights Reserved.
This site is protected by reCAPTCHA and the Google Privacy Policy and Terms of Service apply.