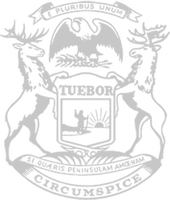 Rep. Markkanen: Fuel tax reciprocity agreement underscores impact of new laws
RELEASE
|
December 21, 2022
State Rep. Greg Markkanen today hailed newly established, common-sense rules that will help the U.P.'s vital timber industry and cut burdensome red tape.
The rules deal with fuel tax reciprocity – an issue Markkanen championed for the region through sponsored legislation that was signed into law in March. His plans, which became Public Acts 24-26 of 2022, allowed the Michigan Department of Treasury to enter into reciprocal agreements with other states to exempt raw forest products transported into another state within 30 miles of the border from the International Fuel Tax Agreement (IFTA).
With the recent finalization of an agreement between Michigan and Wisconsin, motor carriers making these short hauls are not required to obtain the license. This change will reduce workload and paperwork for state agencies, decrease burdensome regulation for U.P. businesses while remaining in compliance with state and federal laws, and help products move more efficiently through a larger offering of companies to work with.
"This is a practical update that will have a positive impact on a crucial component of our U.P. economy," said Markkanen, of Hancock. "It also simplifies things for the state and allows those who rely on Michigan timber for their livelihoods to flourish. I am pleased to see these new laws having a real effect for job providers and workers. The ability to enter into these types of agreements was a gamechanger for Michigan and allows our state to be competitive. I will continue pushing for proposals that capitalize on what our region has to offer."
"When people like Michigan Department of Transportation Director Paul Ajegba, the Michigan Department of Treasury and legislators like Rep. Markkanen work together with the support of the governor, good things happen," said Denny Olson, Director of Michigan of Affairs for the Great Lakes Timber Providers Association. "This agreement will have a positive effect on our industry, and we sincerely appreciate all the bipartisan work done over the last few years to make it a reality."
The new laws and finalized agreement align Michigan with other states such as Wisconsin, Iowa and Minnesota that already have reciprocity laws. Motor fuel taxes are charged and collected across every state and Canadian province in North America, with IFTA serving as the mechanism to streamline and equitably hash out taxes for interstate carriers.
"I want to thank Gov. Gretchen Whitmer for signing the legislation that makes an agreement possible," State Treasurer Rachael Eubanks said. "The Michigan Department of Treasury strives to work with taxpayers to find fair and efficient solutions. This agreement eases the administrative burdens associated when Michigan's and Wisconsin's logging industry trucks travel briefly across state lines. Similar interstate agreements are already used across the Midwest, providing Michigan an excellent opportunity to follow a common-sense practice that can help our businesses and economy."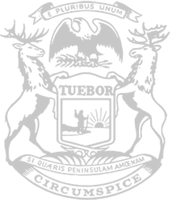 © 2009 - 2023 Michigan House Republicans. All Rights Reserved.
This site is protected by reCAPTCHA and the Google Privacy Policy and Terms of Service apply.