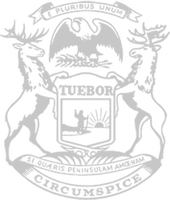 Rep. Lightner: Governor maneuvering to block long-awaited tax cut
State Rep. Sarah Lightner, Republican vice chair of the House Appropriations Committee, today criticized the governor's attempt to block an automatic income tax cut set to take effect this year that is expected to return $700 million to Michigan families.
"Michigan families have been begging for relief from historic inflation rates, and now that relief is finally on the horizon the governor is actively working to strip it away," Lightner said. "State government is sitting on billions of dollars in surplus revenue while the people of Michigan pinch pennies every time they walk into the grocery store. Instead of delivering on the tax cut that Michigan taxpayers were promised, Gov. Whitmer is secretly shifting money around to set more money aside for large corporations. It's absolutely ridiculous to give huge corporations a handout instead of giving back to individual taxpayers."
An income tax cut was expected to take place this year thanks to a large increase in surplus revenue coming into the state and a 2015 law put in place by Republicans that triggers an automatic reduction of the state income tax when general fund revenues significantly outpace inflation.
The governor has proposed a plan that will circumvent legislators, the voices of the people, and likely prevent the tax cut by retroactively diverting revenues from the general fund into the Strategic Outreach and Attraction Reserve (SOAR) fund, which is used to pay for corporate projects. Lightner said the maneuver will jeopardize the automatic tax cut while undermining key accountability procedures that were originally established for SOAR.
Lightner said the process set up when the SOAR program was created provides legislative oversight and ensures transparency and accountability about where taxpayer dollars are spent. It allows legislators to ask questions about potential projects, including their expected return on investment, to look out for the best interest of Michigan taxpayers.
"The governor promised to deliver relief to Michigan families, seniors, and working people," Lightner said. "Now she's backpedaling on that promise so she can give away their hard-earned dollars to corporate welfare projects that benefit a select few."
###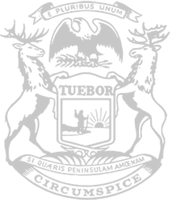 © 2009 - 2023 Michigan House Republicans. All Rights Reserved.
This site is protected by reCAPTCHA and the Google Privacy Policy and Terms of Service apply.