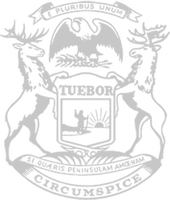 Rep. Hoitenga: State budget plan provides critical resources while respecting taxpayer dollars
State Rep. Michele Hoitenga this week voted to advance budget proposals that make crucial investments in schools, roads and public safety throughout northern Michigan and prioritize sustainable spending, while paving the way for needed tax relief.
"People want access to crucial services for themselves and their families, but they also want their tax dollars to be put to good use," said Hoitenga, of Manton. "They want to feel safe in their communities and have infrastructure that isn't crumbling when they're out running errands. The Legislature has responded to these priorities and needs with this budget plan – and I supported measures that prioritize targeted one-time funding instead of pursuing a bunch of new programs that aren't sustainable and may have to be cut later. This plan is an effective way forward for our area and our state, and it is both mindful and respectful of taxpayer dollars."
Highlights of the plan include:
Support for students: Hoitenga advocated for $50 million within the House K-12 plan to offset outsized transportation costs for rural schools as inflation soars and gas prices rise substantially. Rural schools will be able to help get kids to school through a weighted funding formula that provides up to $250 per pupil, depending on pupils per square mile.
Better roads: The House plan includes a Department of Transportation budget of nearly $6.8 billion, including an additional one-time investment of $750 million specifically for local roads – continuing House Republican efforts to improve roads without additional tax increases.
Emphasis on public safety: The House budget plan boosts resources for a variety of law enforcement recruitment and retention efforts with $125 million in funding. Hoitenga said the measures came from speaking with local first responders and law enforcement officials throughout Michigan to determine what they need to keep their communities safe, and the budget plan reflects these needs.
The plan also leaves $1 billion for annual tax relief starting in the upcoming fiscal year that will put more money back in people's pockets across northern Michigan. Whitmer has vetoed Republican tax relief plans that would have helped workers and retirees, as well as drivers going to the gas pump, but efforts will continue to lower taxes immediately as part of the budget process.
The measures now move to the Senate for further consideration.
#####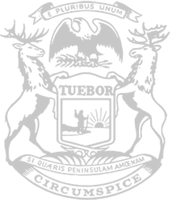 © 2009 - 2023 Michigan House Republicans. All Rights Reserved.
This site is protected by reCAPTCHA and the Google Privacy Policy and Terms of Service apply.