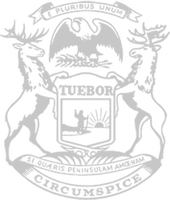 State Rep. Graham Filler takes the Oath of Office administered by House Clerk Gary Randall.
Rep. Filler sworn in for third term, ready to continue work on behalf of 93rd District
State Rep. Graham Filler today was sworn in for this third term in office on the opening day of the new legislative term.
Filler continues to represent the 93rd House District, but the communities it includes have changed due to the redistricting process. The district includes portions of Clinton and Gratiot counties – which Filler has represented in the past – as well as portions of Montcalm, Ionia, and Saginaw counties.
"I love the work I do on behalf of people in our communities, and I'm looking forward to jumping right back in as we kick off the new legislative session," Filler said. "Hearing from local people about the issues that matter most to them helps me be a better voice for our district. I encourage everyone with questions, concerns or ideas to reach out to my office."
Residents can contact Filler's office by calling (517) 373-1778 or emailing [email protected]. Correspondence can also be addressed to Rep. Graham Filler, N-1197 House Office Building, P.O. Box 30014, Lansing, MI 48909.
Filler resides in Clinton County. Prior to his election to the Michigan House, he served as an assistant Attorney General for seven years with the Michigan Attorney General's Office.
In the Legislature, Filler served as chair of the House Judiciary Committee from 2019 to 2022 and has been a strong advocate for law enforcement and public safety, mental health services, agriculture, and the availability for reliable and affordable energy. Filler completed his first two terms with a perfect record – not missing any of the 2,176 recorded roll-call votes from January 2019 to December 2022.
###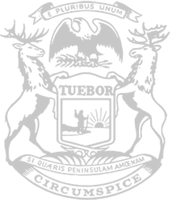 © 2009 - 2023 Michigan House Republicans. All Rights Reserved.
This site is protected by reCAPTCHA and the Google Privacy Policy and Terms of Service apply.