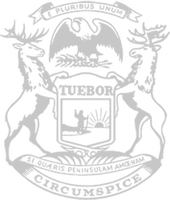 State Rep. William Bruck of Erie, right, and Republican Leader Matt Hall, left, today welcomed Brian Merkle to the state Capitol for the governor's annual State of the State address. Brian Merkle owns Merkle Funeral Service, which operates four funeral homes in Monroe County. He has also been a first responder for 25 years, serving 15 years as a firefighter for Monroe Township, 15 years as an EMT with Monroe Community Ambulance, and pulling double-duty for many of the years.
Rep. Bruck issues statement in response to governor's State of the State address
State Rep. William Bruck today said his top priorities for 2023 include addressing learning loss, access to mental health care, affordable and reliable energy, the environment, and the economy:
"I appreciate the governor's emphasis on many pressing issues, and I look forward to working together to make our diverse state work for all Michiganders. As a father of nine, with seven children still at home, I understand the pinch everyone is feeling when we pay for groceries, gas, home heating, and education. As a small business owner, I also understand the vacuum of people leaving our state for educational, employment and retirement reasons. We need Michigan to work for all – from top to bottom and the left to the right."
###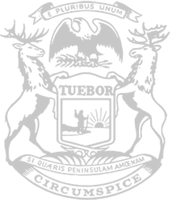 © 2009 - 2023 Michigan House Republicans. All Rights Reserved.
This site is protected by reCAPTCHA and the Google Privacy Policy and Terms of Service apply.