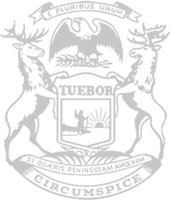 Hornberger: Legislature has responsibility to intervene in illegitimate case seeking abortion-on-demand
State Rep. Pamela Hornberger issued the following statement regarding the Legislature's motion to intervene in Planned Parenthood's lawsuit to establish a right to an abortion under the Michigan Constitution:
"This phony lawsuit is illegitimate and outrageous. The plaintiff Planned Parenthood pushing a pro-choice agenda, the defendant Attorney General who has stated she will not uphold the law, and the judge who formerly represented and donates to Planned Parenthood, all want the same outcome. It's a blatant conflict of interest and undermines the public's trust in our judicial system."
"Roe. v. Wade has not been overturned – the entire case is based on hypotheticals and conjecture. The Governor and Planned Parenthood gaming the system to change Michigan law before the Supreme Court makes its decision is a baseless ploy. Michigan's abortion statutes are not currently being enforced and have not been enforced since Roe took effect. This reactionary lawsuit is simply part of the Governor and the Left's plan to achieve abortion-on-demand up until the day of birth."
"Should the Governor and these fringe activists succeed in their effort to create a constitutional right to abortion out of thin air, it will open the floodgates to partial-birth and late-term abortions. That's Planned Parenthood's goal.  My Republican colleagues and I will fight like hell to make sure they are not successful. Polling across Michigan shows that the people are overwhelmingly opposed to late-term and partial-birth abortion methods. As the people's representatives, the Legislature has a responsibility to intervene to defend our law. We will use every tool at our disposal to defend Michigan law and protect the life of the unborn."
###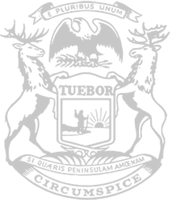 © 2009 - 2023 Michigan House Republicans. All Rights Reserved.
This site is protected by reCAPTCHA and the Google Privacy Policy and Terms of Service apply.